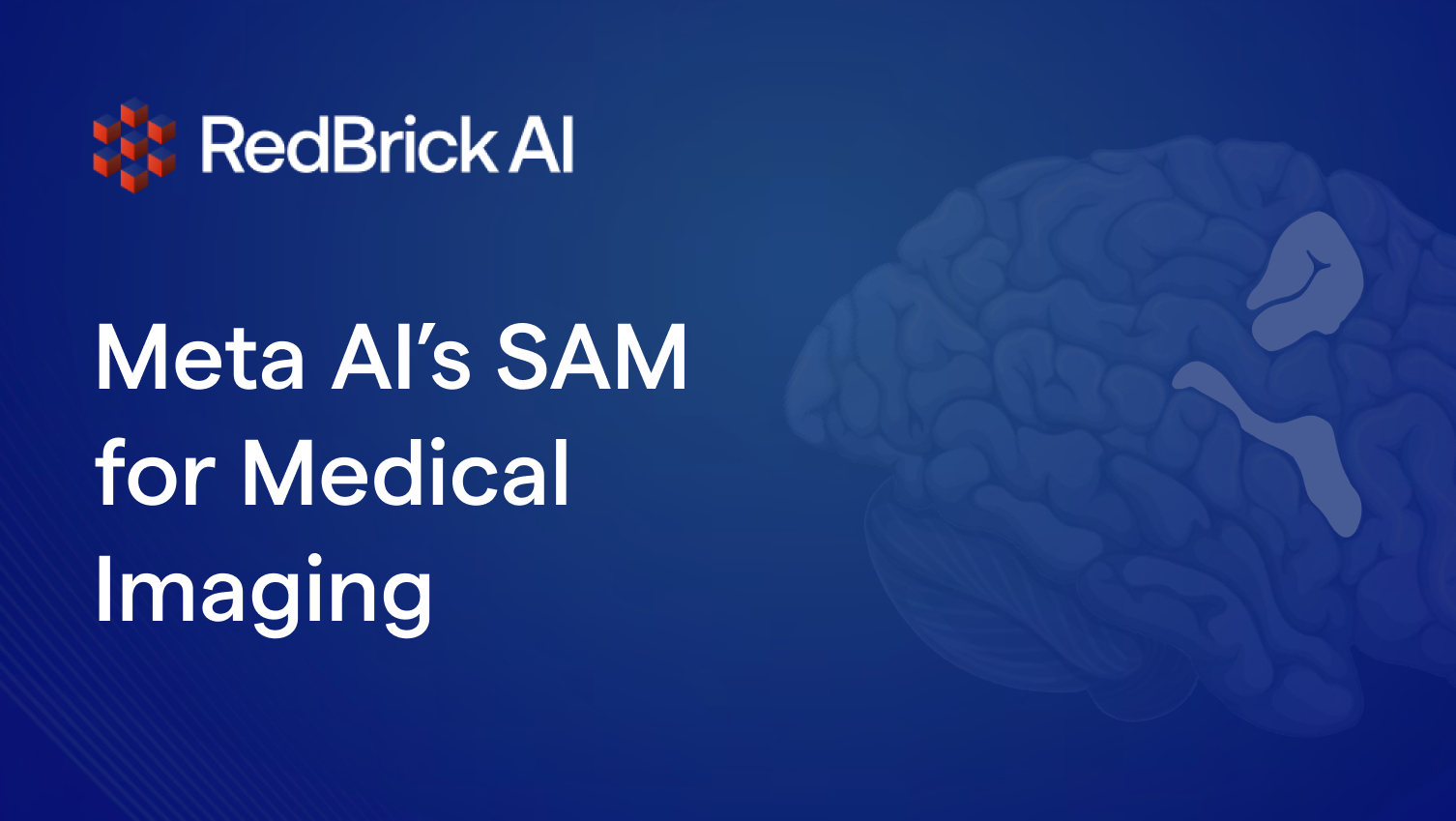 DATE:

AUTHOR:

Shivam Sharma
Platform updates
Platfrom
Platform
F.A.S.T. ⚡️ Meta AI's Segment Anything for Medical Imaging
DATE:
AUTHOR: Shivam Sharma
We're excited to release our Fast Automated Segmentation Tool, powered by Meta AI's SAM, for medical imaging. Combining the state-of-the-art AI segmentation model SAM, and RedBrick AI's leading web-based annotation platform for radiology, you can now segment your DICOM & NIfTI data 10x faster!
Request Access!
Read the full announcement and request access from our blog post - https://blog.redbrickai.com/blog-posts/fast-meta-sam-for-medical-imaging.